Another of Geoff's expensive trips to a place you've never heard of before! This group of 4 remote islands are sometimes referred to as Mexico's Galapagos, and it was humpback whale migration season, so lots to look forward to
We flew to Cabo at the Southern tip of Baja, and boarded the Rocio Del Mar, which was to be our home for the next 2 weeks.
http://rociodelmarliveaboard.com
The captain informed us that we would be departing the following morning, and the journey to the nearest island would take about 30 hours, so we would arrive in the early hours the day after next. This was the time to dig out the Stugeron! Thankfully, a calm sea allowed us to sunbathe on deck, and look out for humpbacks and dolphins. In true Mexican style, Margaritas were served at sunset. This is the life!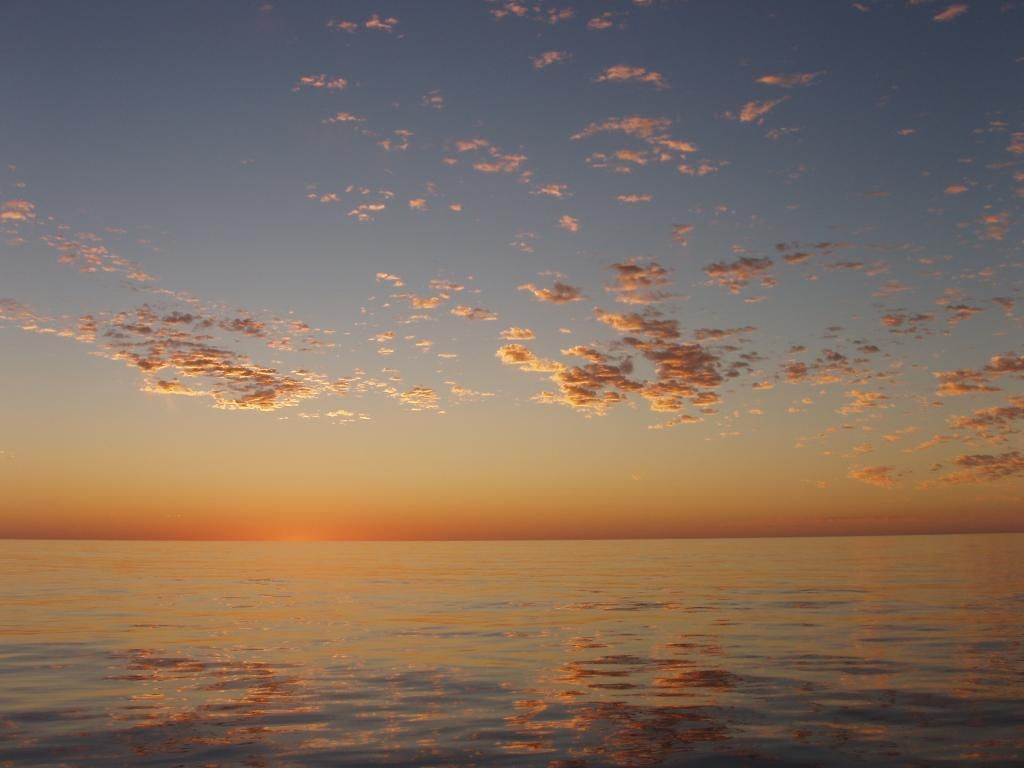 The whale photo is courtesy of Pete Smith.
Shorter trips rarely make it as far as Clarion Island, but we dived all 4 dives in the group:
San Benedicto
- this is the nearest to the mainland and so was visited on the way out and on the way back. Hammerheads, whitetips and Galapagos sharks were plentiful, and we were treated to the odd manta. The rocks were home to octopus, scorpionfish, pufferfish and trumpetfish as well as butterflyfish, parrotfish and other colourful fish.
Roca Partida
(split rock) has steep drop-offs, and was the home to some spectacular diving.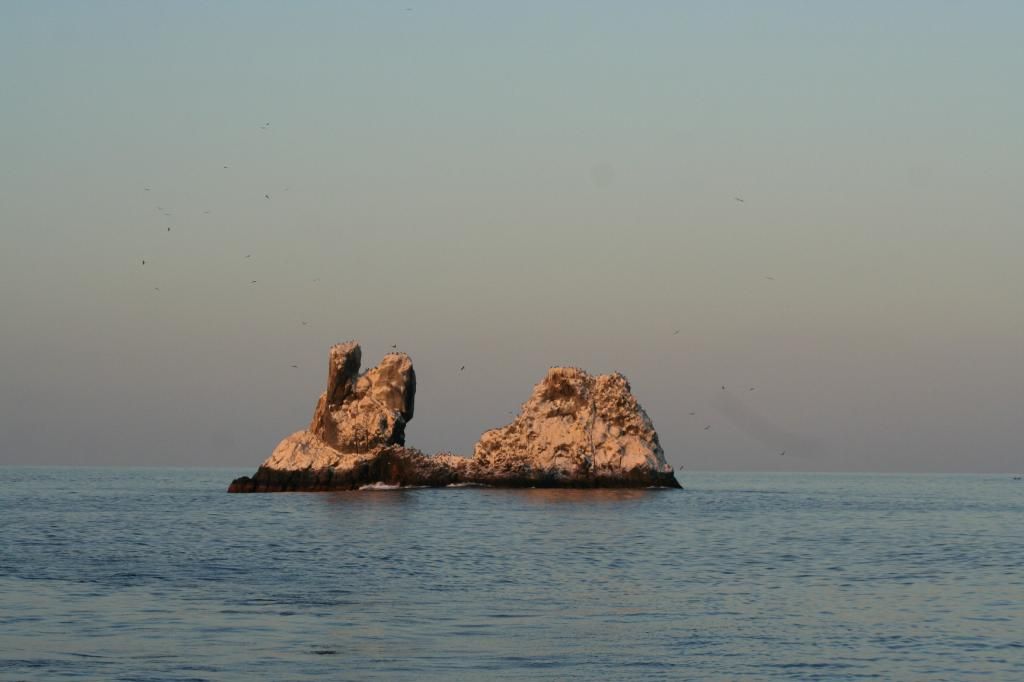 The whitetips were sleeping peacefully on the rocks,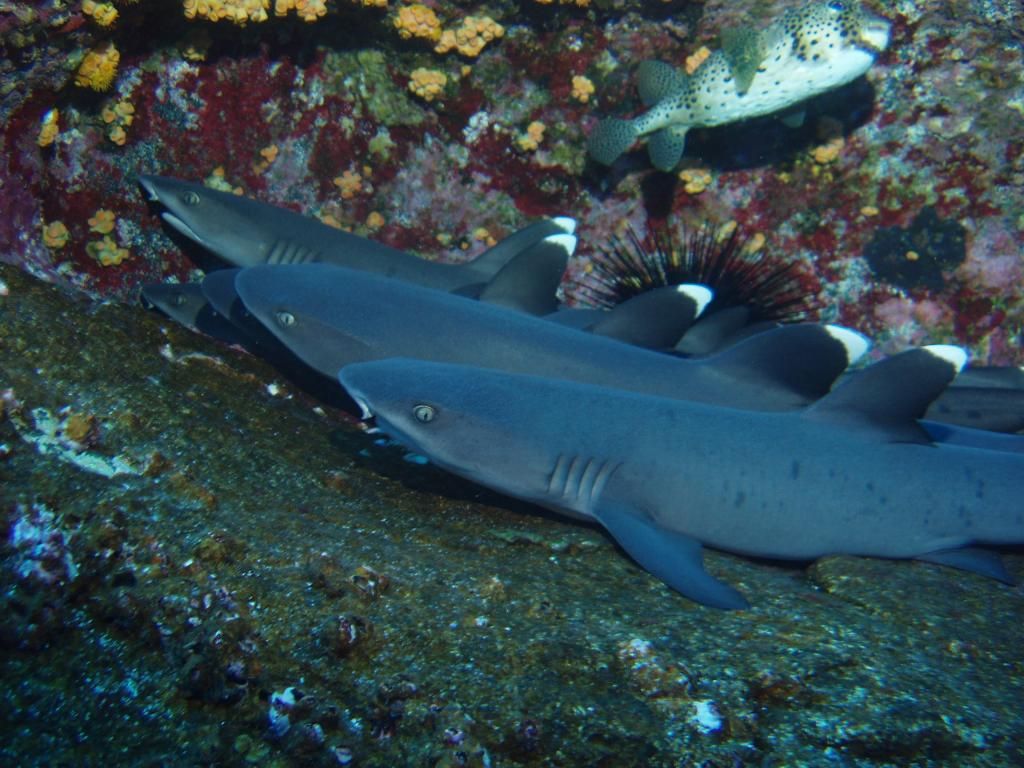 and there were loads of shoaling fish, which seemed to be in layers according to size (or appetite!) with tunas, giant trevallies, bigeye trevallies and creole-fish all having their place in this swirling mass. One particular afternoon we witnessed a feeding frenzy, as huge yellowfin tuna zoomed in pursuit of the smaller fish, and the well-fed Galapagos, silky, silvertip and hammerhead sharks cruised around keeping an eye on the action. On another dive here, we witnessed a group of silky sharks chasing each other round in a circle - presumably a dispute over food or territory. I thought about trying to get closer for a photo, but then thought again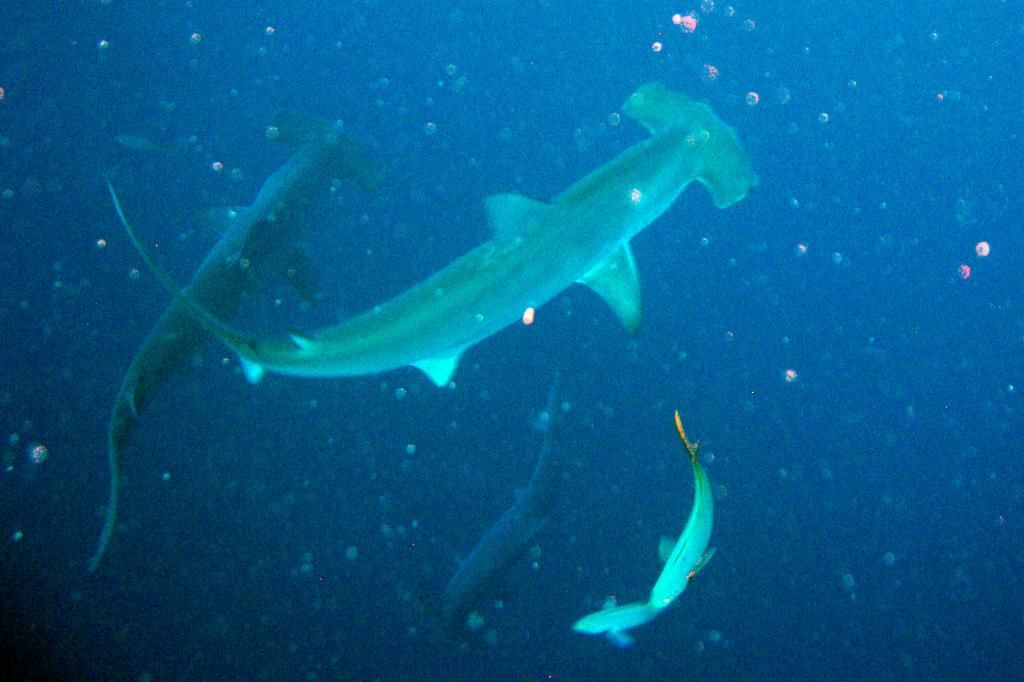 This jack was hitching a ride in the slipstream of the shark's dorsal fin.
Clarion Island
is rarely visited as it is a further 20-odd hour journey from the other islands. The highlight here was a pod of dolphins that we saw underwater and then snorkeled with after the dive (though we lost interest in snorkeling when we were joined by some very large yellowfin tuna and some silky sharks!) We were also lucky enough to see a couple of turtles and stingrays as well as a huge shoal of goatfish.
Socorro
is famed for its mantas.
Unfortunately we witnessed a group of divers from another boat chase and grab one of the mantas and they all disappeared. We were not impressed! We saw the mantas again on each dive at Socorro, though not as close as they were in the Maldives in 2007. A pod of about 10 dolphins cruised around, and the hammerheads were circling in a spiral. The whalesong was getting louder and then I heard a thud / splash, and looked up to see a large shadow in the distance. Forget anything you've ever been told about avoiding exercise underwater - this was a humpback and I wanted a closer look, so I finned like hell, though the photo is courtesy of Susan who was closer than me.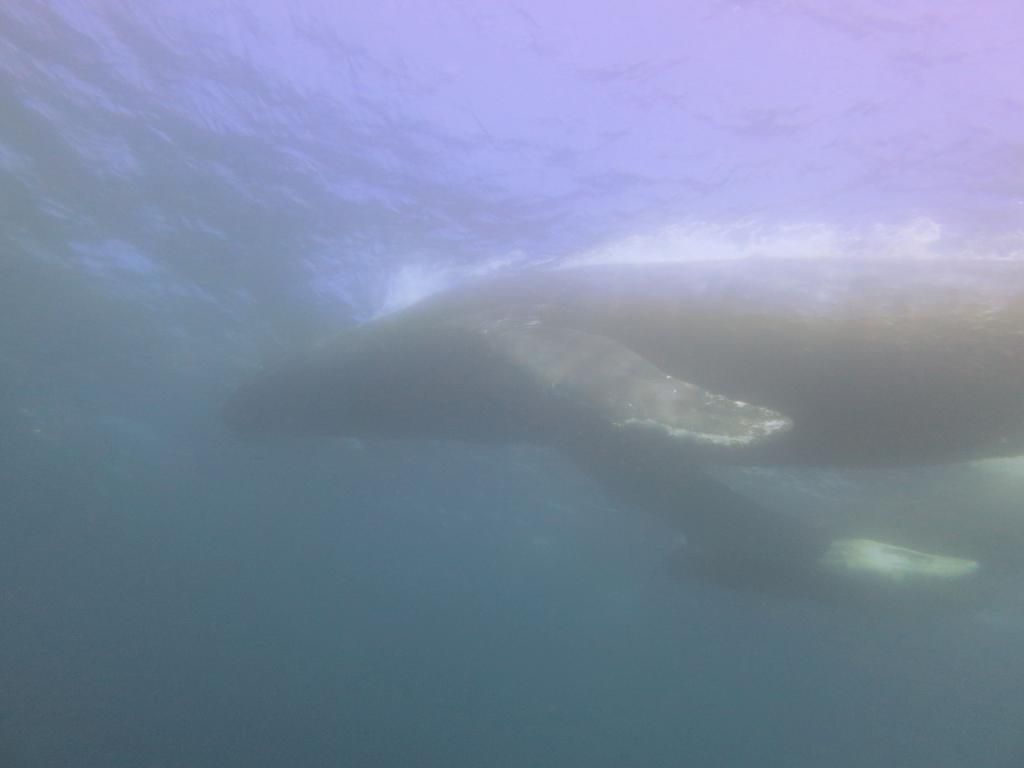 Socorro is also home to some nice underwater arches.
Summary
- this was world class diving, from an excellent boat. All too often, you get the feeling that the weather is being used as an excuse to save fuel and avoid long journeys, but not on this trip. We covered a lot of miles in pursuit of the best diving that the Revillagigedos had to offer. It probably helped that Dora, the boat's owner, and Rob, who owns Maldives Scuba Tours and had chartered the boat, were both on board. Rocio Del Mar also does the Sea of Cortez and I am seriously tempted